The Knowledge of Things To Come released today!!
Well the time has finally come…
Ladies and gentleman, I give you my new album The Knowledge of Things To Come.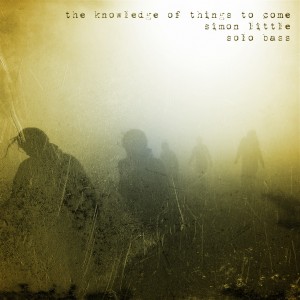 I've blogged about it quite extensively over the last few months and I'm really excited that it's finally here. The album is only going to be available as a download, initially from the Music page here on my site via those sterling folks at Bandcamp, and soon via iTunes and all the other major download providers like Amazon MP3 and 7Digital. And yes, it will soon be on Spotify too…
Heres the track listing for you. Some of the titles are Joni Mitchell quotes, one is named after an excellent short story by Neil Gaiman, most of them I made up (with some obscure sci-fi references thrown in)
the music of chance
babel fish
go quietly now…
some mysterious song
no strings attached
harlequin valentine
the band sounds like typewriters
baliset
l for leather
the knowledge of things to come
Two of the tracks will be familiar to those of you that followed my old solo bass podcast. Early sketches of both baliset and go quietly now… have featured on the podcast in the past. I recorded versions of both for Mandala last year and those tracks are still up on my Soundcloud page if you fancy investigating how the tunes have developed over the years. The other tracks are all brand new live improvisations and compositions.
I really hope you like the album. Remember to click the Like button on the album page to help spread the word! I'm hoping to get a few reviews and possibly some features on the record. I shall of course post links here on the blog when I do.
And don't forget to check out the Rejectamenta EP, which features five more tracks from the Knowledge sessions and is currently still available on a 'pay what you want' basis…
Enjoy 😉