Hello folks,
For some reason today my Twitter account has been inundated with spam messages. It's all very odd. But it doesn't stop there…
It never fails to astound me when I check the spam filter for my website (wonderfully provided by the Akismet plugin) at the silly nonsense that people try to post in the comments section. Now obviously there are little internet robots that trawl through google and send out auto-spam like a machine gun, but it really does make me giggle sometimes. And more often than not these spammers target photos. Very odd. Here is a little selection currently lurking in the spam box…
On my Christmas Eve post, somebody thought this would be a fitting comment
I was trying to buy a belt, based on the criteria that I wanted a % of the damage dealt converted to life, but that doesn't appear to be a listed criteria
Okay then. Particularly enjoyed that one. Why somebody buying a belt was interested in my end of year roundup I have no idea. I also had comments about Obama and Occupy Wallstreet. As you do…
I had what at first might be construed as a kind comment on my writing style, using some kind of pidgin English
I'm sure this can be the single most info to me. And im glad reading your article. But should remark on few general things, It style is wonderful, the articles is actually excellent : D. Good job, cheers
Now what piece of gloriously-constructed prose could have prompted such a response I hear you ask? Well actually it was this picture from the Double Feature at the National:
I also had the following comment for my photo of my good friend Dave Ohm guesting with the Paintframe Band:
Thank you for the auspicious writeup. It in fact was a amusement account it. Look advanced to more added agreeable from you! However, how can we communicate?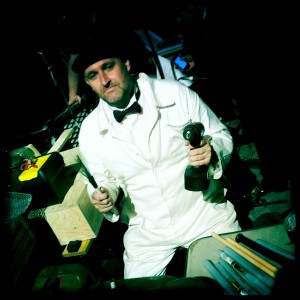 "How can we communicate?" asks 'Fredricka Shammaa'. Erm.. how about we don't?! Oh dear. I despair…
Quite what the point of these spam comments are I cannot fathom. Obviously I'm meant to click on some link and then they can hack my site, my Twitter account, my Facebook and post all manner of meaningless drivel on my behalf. Well, guess what? My spam filter makes quite sure that none of these little gems actually make it onto the site. Just means I get to have a giggle at them and post them here properly without the spammy links so we can all point and laugh.
Until next time… I shall save the best ones and do another naming and shaming post some other time. Hope you're all having a nice Christmas holiday 🙂 x