Hello folks,
Thought I'd drop a quick post updating you on some recent developments and news.
Firstly my new trio with Lea DeLaria and Janette Mason Triage had it's first gig last Friday at the Albert Hall's Elgar Room. This is a brand new project for which we are developing a lot of new material. We tried out quite a few new arrangements on Friday, as well as some of the tunes from our long running Wall To Wall residency at the Pizza Express Jazz Club (Incidentally, we'll be back at the Pizza on November 15th as part of the London Jazz Festival). The whamola even got it's first outing in a stomping version of Straight No Chaser. As is to be expected I have duly started a Facebook page and a Twitter account which you can all subscribe to in order to keep up to date with all the news. Needless to say, we're all very excited…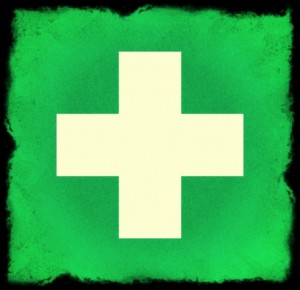 In other news, I had my first movement session this morning with the cast of A Comedy of Errors at the National Theatre. I am really looking forward to this production and it promises to be something really very special. The cast are a fantastic bunch of people and the band will feature Merlin Shepherd on reeds and the fabulous Ian 'Squeezy' Watson (my Divine Comedy colleague) on the accordion. There is an extensive period of rehearsal just starting now and the show opens for previews in November.
Now a little update on my Westminster Parking rant. The response to the post has been incredible. The level of outrage at the proposals really doesn't surprise me. A great deal of people still have no idea that these changes are still going through; or that they are planned at all. It is therefore very urgent that we spread the news wherever possible; especially amongst the musicians and night workers in the West End that will be the most affected.
The petition against the proposals is still going over at GoPetitions; currently with 4548 signatures. This is still the petition that the Musician's Union are directing it's members towards. You can find it at
http://www.gopetition.com/petitions/we-are-against-westminster-city-council's-new-parking.html
Last week I was contacted by somebody from BBC Inside Out London. I will hopefully be doing an interview for the program sometime over the next few weeks detailing the impact the proposed changes would have on musicians working in the West End. In the meantime, there is a demonstration outside Westminster City Hall this Wednesday at 6pm organized by the Musician's Union in conjunction with other night worker organisations. I urge all musicians who regularly work in the West End to attend; whether or not they personally have to drive. Your bass players, drummers and keyboard players need you too!! And all the music lovers who don't want to see a lot of their West End venues struggle. Here's the flyer from the MU for those of you interested in attending:
I'll keep you posted on the BBC program. We only have until December 1st, so there really is not a great deal of time to make a difference.
Until next time…