Over the last few weeks a lot of people have been talking about leaving Instagram in the wake of their recent changes in Terms and Conditions. A few of the people I follow have obviously deleted their accounts and some friends are certainly planning on doing so in the near future. I'm sticking around. Here's why…
For those of you unfamiliar with the service, Instagram is a social network based around a mobile application (initially on iPhone but more recently on other mobile platforms). It allows users to share their photos on Instagram and across several other social networks at once (including Facebook, Twitter, Tumblr and Flickr) and hosts a vast online community of mobile photographers. Many users when they first come to the application see it as an easy way to edit their photos with it's range of custom filters, borders and tilt-shift type  functions and you can certainly get some great results using it's basic edit suite.
As many of you know I am  big fan of mobile photography. If you follow me on Twitter or Facebook you will no doubt be aware of the umpteen photo posts in any given week, all of which would have been shot and/or edited on my iPhone. In fact, the last four albums I put out (including [un]plugged and the new trio record Foreground Music Volume I) have had their cover art created entirely on my iPhone. A lot of the techniques I use have been learnt from Instagram. It is a fantastic resource for mobile photographers. With the plethora of applications available it is great to be able to see how other mobile photographers create and edit their shots and the ability to search Instagram via tags can be incredibly useful. Instagram-based groups such as JUXT and AMPt provide great tutorials and interviews with mobile photographers (professional and amateur) as well as providing curated feeds showcasing some of the best work on the network. Both of those groups now have their own dedicated sites.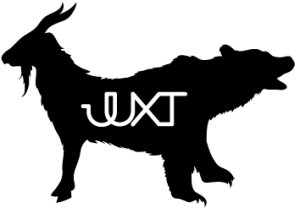 I have learnt so much about mobile photography and photo editing from my time on Instagram. I don't feel this would be possible on any other one social network. Rival networks such as Flickr and Tumblr simply don't have the same sense of community.
The crunch came when Instagram was bought up by Facebook in September last year. In December they released a new set of terms and conditions which, to be fair, could very easily be read to mean that Facebook had the right to sell your photos. It prompted headlines such as this in the Guardian:
Facebook forces Instagram users to allow it to sell their uploaded photos
After the obvious backlash and droves of users quitting the network, Instagram revised the published terms and privacy policy to clarify the situation and take into account users feedback. Instagram co-founder Kevin Systrom issued this blog post about the revised terms. The way I see it, the new privacy policy and T&C's are no different to those of it's now parent company Facebook. If I post any image online it is essentially public wherever it's is posted. Whether Facebook, any other site or individual uses one of my images (which I find most unlikely to be perfectly frank) is pretty much beyond my control anyway. There is nothing to stop me taking a screenshot of any image online and using it, apart from the obvious copyright implications. Facebook already uses your profile picture in targeted adverts (ie; "Your friend Simon Little is using Instagram; why not give it a try?") and they will supposedly/presumably be using Instagram images in a similar manner. Whatever…
Dylan Tweney recently wrote an excellent blog post about how to take back control of your social networks. Virtually all the social networks have very similar privacy policies and terms. Facebook pages have become rather elusive now unless you pay to 'promote' your posts. Who can and can't see what you post is very much under their control and we become ever more reliant on fans and  followers sharing news items to their friends if we want them to be seen. Good old-fashionned bloggery is the way froward boys and girls. This is probably warranting another post of it's own…
The only preserve of the actual users of any social network is the sense of community that only they can maintain. There is a fantastic and supportive community on Instagram that I would sorely miss if I were to quit. Just as I would miss it if I were to quit Twitter (Heaven Forbid!). I have learnt so much from this community and I learn new things every day. This is why I am sticking around thanks very much…
If you are an Instagram user, come and say hello! I am @simonlittlebass over there. If you're not but would like to see my gallery, you can do this via the marvellous Statigram, which is a handy web interface for viewing Instagram shots if you're not a registered user (or even if you are!). I shall leave you with a little gallery of recent shots. Until next time 😉 x