Hello folks
I thought this would be a good time to drop a quick post to let you all know that I have recently made all my solo recordings "pay what you want" on Bandcamp. This means that you can pay whatever you think the music is worth to you. If you want to grab an album for free you can. If you want to make a contribution you can pay whatever you like. A good guide would be around 50p per track but it is entirely up to you.
I currently have three solo records out there and one EP. Many of you will be familiar with my first record Mandala which I put out in 2010. This was the result of my early experiments with live-looping and the culmination of a good few years tinkering with the technology. There are still CDs of Mandala available via Bandcamp for the bargain price of five pounds. If you want one signed, just let me know when you buy the record!
The Rejectamenta EPÂ followed in 2011 as a teaser for the next album. That was always available as PWYW, so I'm guessing if you've been following my music you'll have that one already! This was followed by The Knowledge Of Things To Come later in the year. This record was a lot more glitchy and in your face than Mandala and was a bit more progressive in the use of live looping as a compositional device. No CDs of that one I'm afraid…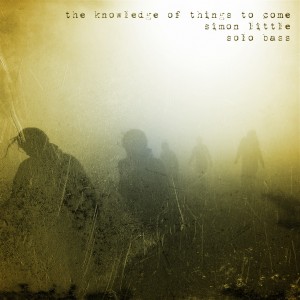 And finally we have the 'acoustic' album [un]plugged, recorded on that rare breed of instruments; the acoustic bass guitar. I really like this record and whatever shape the next record takes I can imagine it will be along these lines. I went for a far purer sound his time with fewer bells and whistles sonically to let the sound of the instrument shine through. It was pretty well-received when it came out in 2012.
So there you have it. A whole bunch of music for whatever you want to pay for it. About three and a half hours of bassy goodness to rattle your speakers. If you do feel like making a contribution for the records you can rest assured that it all goes back into making more music. Although it doesn't cost me much financially to put an album together the way I work, the gear is frankly bloody expensive!
So why have I decided to switch to PWYW on Bandcamp at this stage? you may ask. Well a number of artists that I have a lot of respect for have been using this payment model for a number of years now and it's something I've been meaning to try out. It gives  listeners the opportunity to consider the value of the music they listen to and take a punt on something new. All these records are on Spotify too.
So tell your friends that this music is out there. Bandcamp has a plethora of sharing options for you to shout about the music you love so it's all very easy. And if you do pay something for the music you'll appear in the 'supported by' section directly under the album artwork. If you add a review that'll pop up too. Bandcamp has become such a fantastic site for artists and fans alike over the last couple of years. In fact I wrote a blog post about the new Fan Pages a little while ago which is worth a quick read if you're unfamiliar with all the new features. I'm rather proud of how my fan page is coming along!
So go forth people! If you really want to support this music why not buy a CD of Mandala? Christmas will be upon us before you know it! I shall start thinking about the next record. If you have any requests or suggestions, let me know.
Until then…